Rowan Tree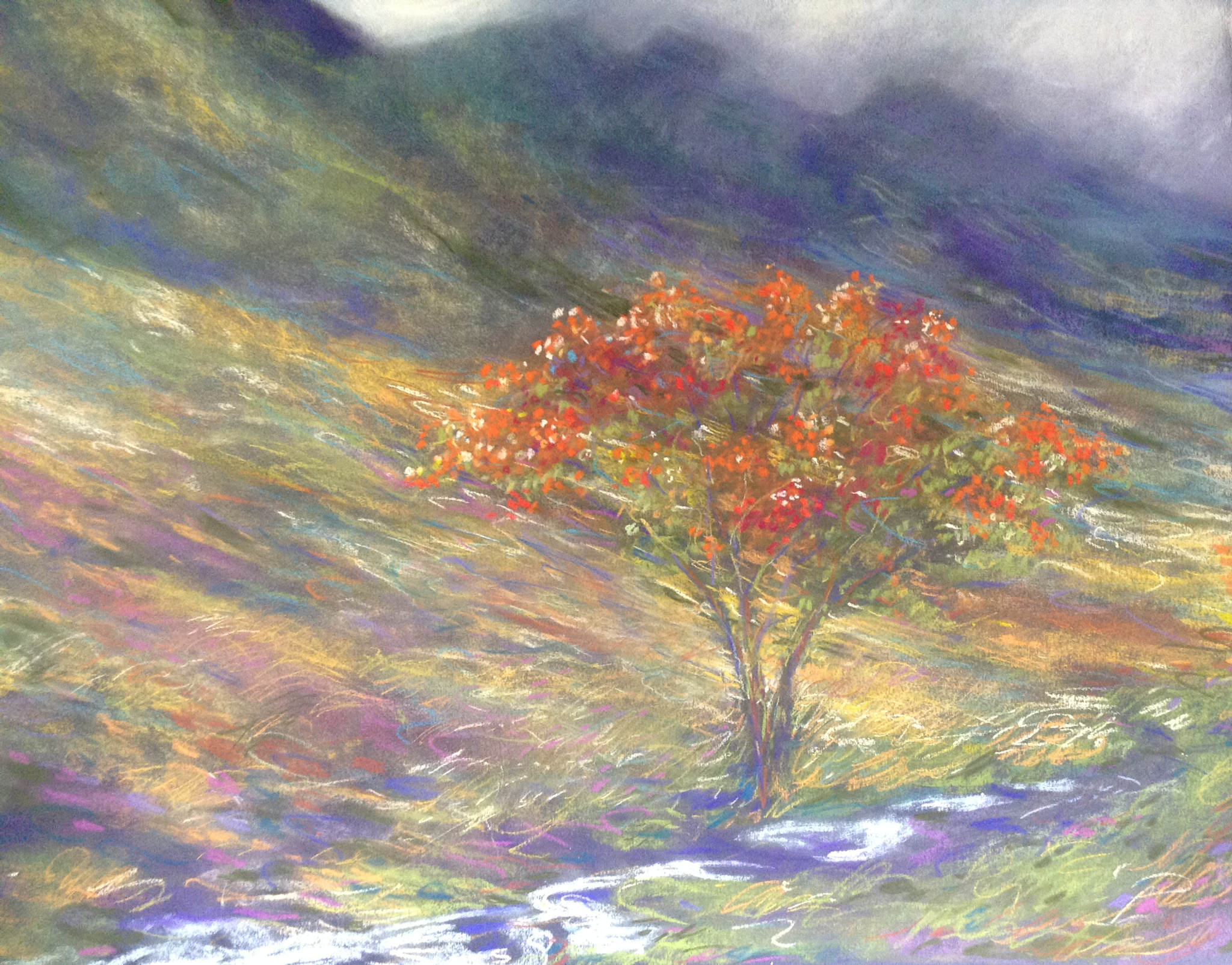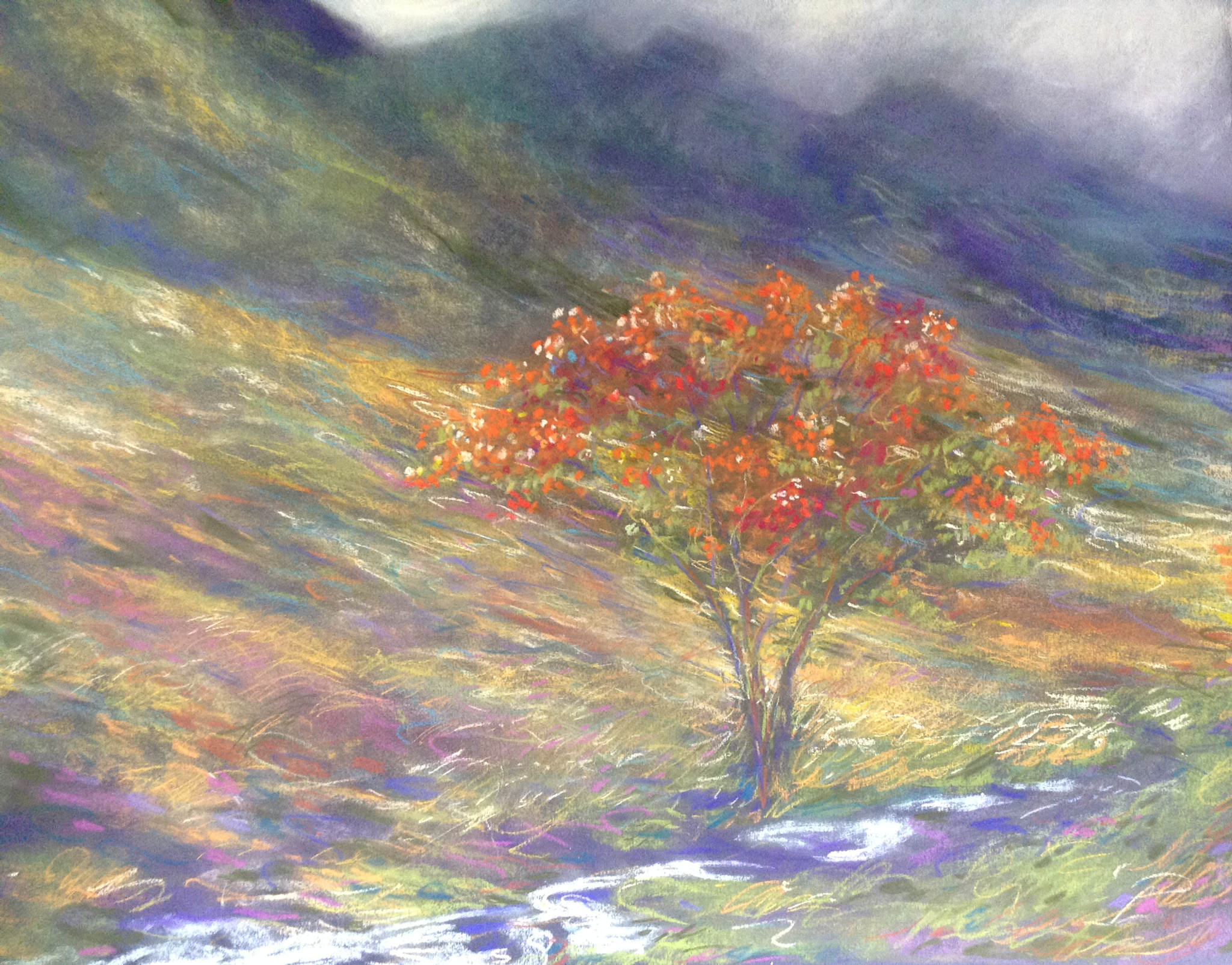 Rowan Tree
The iconic red of a Rowan Tree in the mountain landscape of the Lake District; full of scarlet berries in late August.
In the foreground, bleached grasses and purple heathers are lit by the sun and a silvered stream curves beneath the tree.
In the distance the mountains are clouded with blue.
Loosely drawn lines suggest the blowing of the wind through the valley.
70 x 50 cm (28 x 20 inches) unframed
70 x 50 cm (28 x 20 inches) unframed